CONTACT FOR BID OR PROPOSAL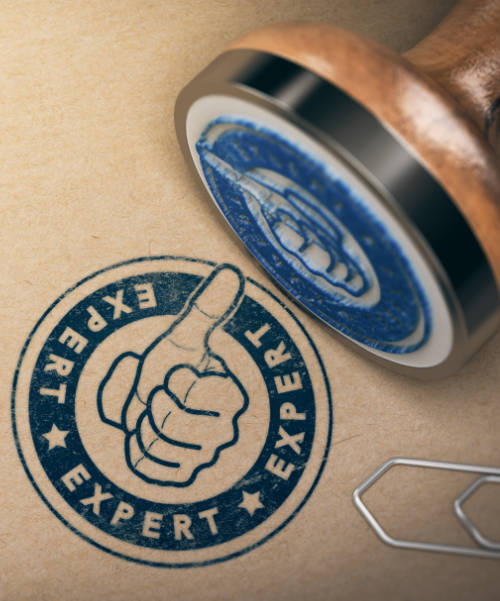 Experts everywhere
A senior CGI team member is available at every job site to answer all your questions, solve problems, and to oversee our quality assurance process to ensure that all codes are followed and that your glass is installed correctly the first time. Always with a very little or even NO punchlist.
Every job, regardless of how complicated it is or where it is located, is treated with a level of dedication and workmanship that is second to none.
Extensive communication creates efficiency
Communication is also important. At CGI, our team keeps you informed of our progress every step of the way so you never have to wonder. It is a company promise to administer clean, crisp communication as well as installation.
We know that you have a choice for the design, engineering, and installation of the glass elements of your commercial project. But we believe that when you understand the tremendous advantages CGI will bring, there really is no other choice. Our advantages include:
Vast experience – With almost 30 years of experience working on all types of jobs in any type of environment, CGI can help you get the job done right the first time.
Workmanship – We take the time to get all the details right. Sometimes, our knowledge of proper codes can help you avoid expensive delays and change orders.
Communication – We stay out in front of our contact with you so that you are always aware of our progress and estimated time of completion.
Competitive bids – CGI has maintained a leadership position because we are extremely efficient, which helps you keep costs down.
All-in-one – CGI is more than installation. We also provide design and engineering services, too, saving you from the trouble of having to deal with multiple sources.
Performance history – Our many repeat customers will tell you: We get the job done on time, on budget.
Continuing education – We believe in a process of continuous improvement to help update our skills through courses designed to make our service and workmanship even more valuable to you. Our additional training courses include technical, scientific, regulatory, safety, budgetary, and professional resource management.
Support – If you need CGI for any adjustments, additional inspections, or anything related to our installation services, we will respond immediately.
Fully licensed and insured – We're covered for any job site event. Lic. no. 965590.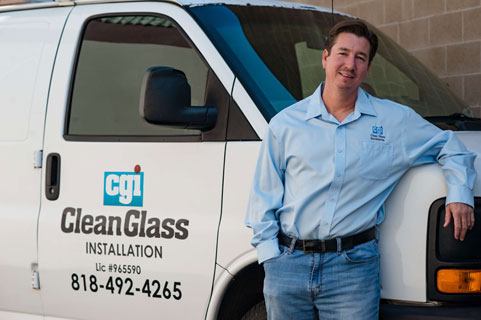 Daniel Kauffman
Daniel Kauffman has been installing glass since 1990 and has achieved Master status. During that time, he learned that what customers want most is a glass installation crew that knows how to avoid problems and delays and can get the job done on-time and on-budget, with the least amount of oversight.
Let our experience make your job easier
We know that the demands on your time can be overwhelming. With CGI, the experience of our installers means you won't have to babysit our team, which gives you more time to pay attention to the many other tasks on the project.
Regardless of the glass required for installation, CGI has the contract glazing experience and expertise you need. Our glass installation experience includes:
Store-fronts
Automatic doors
Railings
Skylights
Insulating glass
Safety glass
Tinted glass
Frosted glass
Our past customers include businesses from a wide variety of industries and professions, including:
Retail
Auto
Restaurant
Offices
Government/Education
Police/Fire
And more…
Wherever you need us, we are there
Over the years, CGI has worked with contractors, architects, real estate developers, and property managers throughout Southern California and beyond to assist in the on-time completion of key projects. At CGI, customer satisfaction and workmanship are the highest priorities for each job, starting with the initial consultation all the way through to clean-up and inspection.
Whatever glass type you have in mind, wherever your job is located, when you need expert, competitively priced glass installation for a new project or an extensive remodel trust CGI to do it right the first time.
For more information about how CGI can help you and your project, call (818) 492-4265 or click here to contact us online. Contact CGI for a free initial consultation or a second opinion.
Expert contract glazing on-time, on-budget
When the contract glazing for your project demands on-time, on-budget performance, the craftsmen at Clean Glass Installation (CGI) can help.Contractors, project managers, architects, and other professionals rely on CGI's experienced team to install any glass project with the care and attention to detail required for the smooth, precise completion of the job.
CGI at Work
Here are a few examples of the many exciting and challenging jobs we had over the past few years. In each case, CGI was able to bring a level of dedication and expertise that enabled the timely, trouble-free completion of the contract glazing project.
The professional's contract glazing choice
Our clients include some of the most recognizable names in their industries:
Over the years, we have worked with a wide variety of manufacturers and other suppliers. This high level of exposure means that with CGI, there is no on-the-job training. We've worked with esteemed companies such as:
[Testimonials]
What Our Client Says
Our business is based on the simple principles of integrity, professionalism, workmanship, and service. We are proud to hear of the high satisfaction enjoyed by our customers. Here are just a few examples of what they have to say:
"Company did a perfect job. Thank you very much"

"Would recommend this company to everyone!"

"Went above and beyond fantastic all around highly recommend!"

"They were really nice, accommodating and easy to work with. Highly recommend!"

"We just moved our fitness business into our new Northridge location. Clean Glass Installation was not only very professional but everything was handled in a timely manner helping us open by our deadline. Not only did we open on time but Daniel the owner showed us some other options to help enhance the look of our entrance to our aerobic room. Highly recommend to anyone looking for good service, speed, and efficiency."